7 tags
7 tags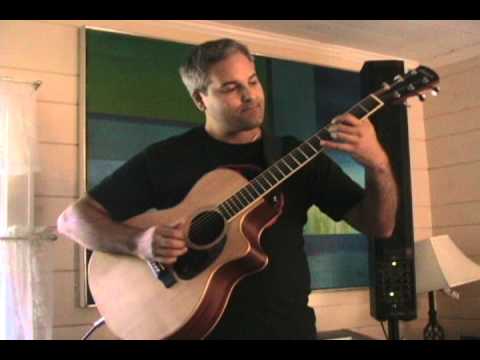 7 tags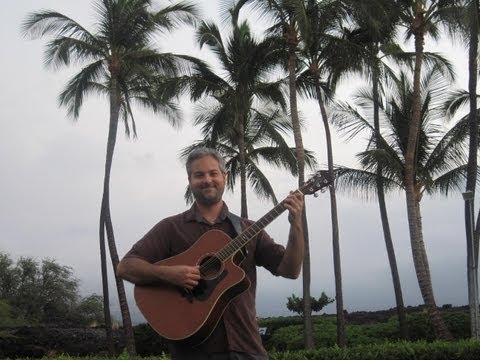 7 tags
Adventures in Kansas - Walnut Valley Festival,...
On September 9, Glenn and I flew out to Kansas for a week, during which he performed at the Kansas State Fair and competed, for the third year, in the International Fingerstyle Guitar Competition at the Walnut Valley Music Festival.  Great week of real-deal state fair-in' and fantastic music and musicianship!  I have a profound appreciation for Kansas! A few pics from the festival (the...
6 tags
8 tags
8 tags
8 tags
6 tags
Speech, after long silence
it is right… ah Yeats, to be so abused by me, groping for an opening line to explain: A Long Silence. Well, no lovers estranged or dead (a good thing!), just lots of activity, interspersed with periods of lassitude and just-not-wanting-tah.  But we have been busy and having fun, and descanting and descanting,upon the supreme theme of art and song…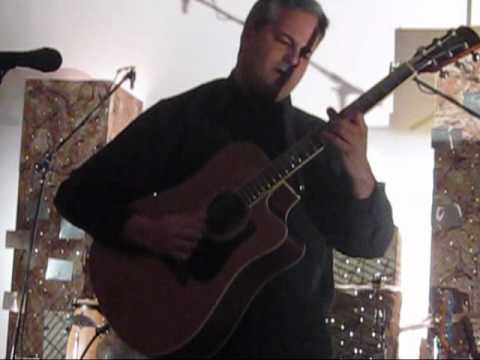 9 tags
Green days
Everything is coming up in bloom!  The past few months seem a blur, even though it's been fairly routine.  We had a few trips north, for music and for snow sports—it wasn't the best winter in terms of snow, but we had a great time skiing and boarding nonetheless.  On the music front, with the benefit of hindsight, it was Good Times, Bad Times (can't let a chance to...
14 tags
A bright, shiny new year!
Happy New Year!  Filled with resolve and optimism, we're off on another year that we hope will be filled with adventures, new opportunities, travel, friends, and, of course, music!   Already, things are busy on the calendar.  Glenn booked a bunch of shows up north, in a repeat of our "shred-to shred" adventures last year—in a nutshell, booking gigs near ski areas.  It's two for one:  mixing...
10 tags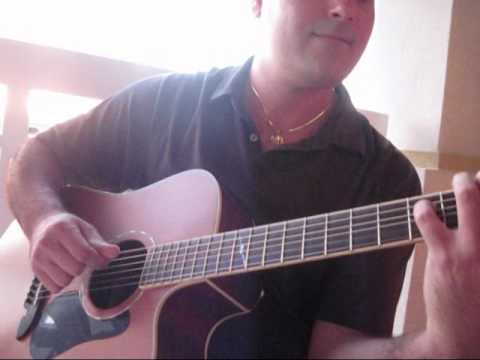 Upcoming Gigs - Winter 2011
Here's where I'll be! This Wed., November 23: It's the biggest party night of the year, and I'm opening for the exuberant Vermont-based Twiddle, at one of my favorite venues – Fairfield Theatre Company (Stage One) at 7 p.m.  FTC is located at 70 Sanford Street, Fairfield, CT (right at the Fairfield train station).  For ticket info., visit www.fairfieldtheatre.org. Sat., December 3:...
11 tags
Newsletter
Here's Glenn's latest newsletter.  It's the first one I've done.  It ain't fancy. Glenn Roth Fingerstyle Guitarist www.glennroth.com Upcoming gigs Autumn 2011 Hey friends!  I'm playing some great events over the next few weeks, so hope you can come out and enjoy the music!  Check my website for ongoing information… Sat., October 15: Brian & Jeanne Horton's...
10 tags
Home again
Back from tagging along on Glenn's tour—he's still a couple of days out, driving back.  (I flew back from Nashville yesterday.) He'll be spending the night in Virginia with an old New Haven buddy, and will probably roll in sometime tomorrow.  I'll be back at work, which will be something of a mindshift, given the past days of movement and freedom.  I love being on the...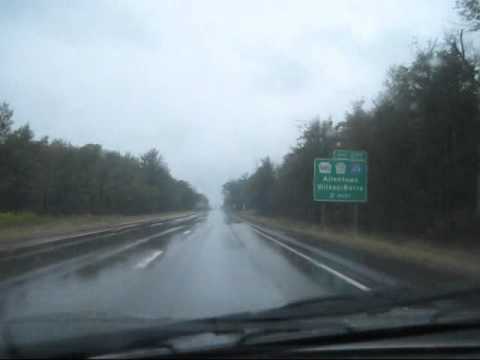 On Tour
I'm packed, the house is clean (enough), and I'm flying out at 7 a.m. tomorrow to meet up with Glenn in Kansas on his tour.  Road trip, yeah!  I'm an old hand at 'em (racking up three hundred roller coasters takes some traveling), but it never gets old for me.  A week and a half of being unplugged, camping most of the time, seeing some fantastic musicians, and getting to...
New Bio
I'm no marketing writing—it's just not my strong suit.  So putting together Glenn's new bio took a lot of time and effort.  I looked at an awful lot of bios and information on writing musician bios along the way, and there are some folks with a real knack for it out there!  Kudos to you! This one isn't perfect, but it's a good deal better than what he had! In...
4 tags
12 tags
Highlights
So much going on!  We're deep into summer, and so far it's been pretty epic.  The gigs that were upcoming in my last post are long gone (and went well), and there has been much and more in between. The biggest news is the new guitar.  Glenn is endorsing (or is it endorsed by?  I'm not sure!) Batson Guitars, and is the proud player of a gorgeous Batson Grand Concert model. ...
Summer gigs
Hit the new Luna Park at Coney Island today to ride some new coasters.  My roller-coaster partner, Brian, and I are now within touching distance of 300 coasters—just five new ones to go! Yeah!  We nailed four today, all steelies.  There was a lie-down corkscrew, like the one at Playland (uncomfortable), a Steeplechase coaster, inspired by the old Steeplechase ride at the original...
7 tags
Across the Sound...
  Too long, too long, silence between songs… much madness, at home and at work.  So I am remiss in not updating this nearly as often as I should.  A semi-quick sketch of what's been going on the past month or so: More Long Island gigs, at vineyards and, most recently, the Montauk Music Festival.  I love spending time with our friends on the North Fork; great people.  I'll plug them shamelessly: ...
Watch
Glenn Roth Plays Fairfield Theatre Company (Fairfield, CT) - 3/11/11 (Music begins at 3:20).
7 tags
5 tags
Marching Forth
Okay, bad pun (given the date), I know!  But titles are hard. :-D Let's start with some upcoming shows.  Some good ones too: Sunday, March 6: Glenn is back at Sparkling Pointe winery, on the North Fork of Long Island.  Stop by with a picnic lunch and enjoy some great music and wine.  We were there a couple of weeks ago, and it was quite a party!  Friday, March 11 (auspicious, given that one of...
11 tags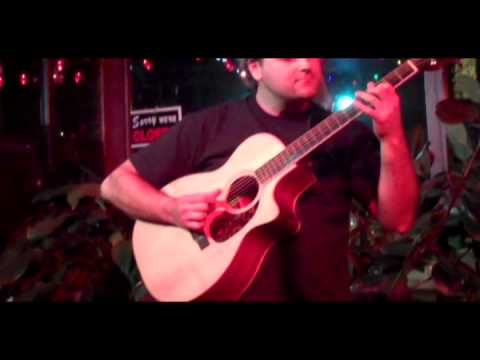 16 tags
Shred-to-Shred and other adventures
So much for good intentions…I'd fully expected to post long before a month had gone by.  But what a month!  A blizzard of activity in the midst of the real kind of blizzards on an almost weekly basis!  I've been on vacation a lot of the time in the past month (or so it seems!); for Glenn, it's been a combination of fun and work. Current happenings: Glenn just headed out, after digging us out of a...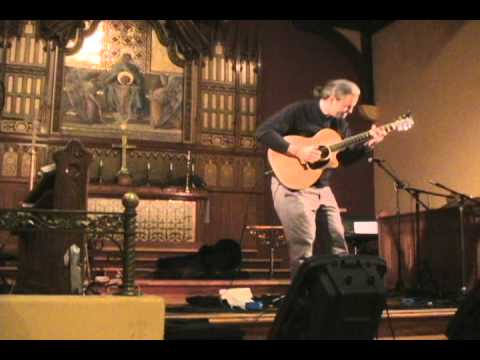 7 tags
The Fabulous Guitar Night
Glenn played the 9th annual Fabulous Guitar Night in New Haven last night, performing a fast and furious set amid a host of other fabulous (truly!) guitar-centric performances.  If you're anywhere near local, keep an eye out for this event (which will celebrate its 10th anniversary next year), conceived, executed, and hosted by musician Robert Messore.  Robert is also the mastermind behind the...
7 tags
Batson Guitars Showcase Weekend
Nashville's Batson brothers make gorgeous guitars.  Glenn got to play a bunch of them this weekend, performing at a Batson Guitars showcase on the beautiful North Fork of Long Island.  I went along for the ride (lucky me, as usual!). The opportunity came about through Rick Coffey, who, with his wife Ellie, owns and runs the beautiful Coffey House B&B in East Marion on Long Island, NY.  Rick...
Oysters, Waters, Vineyards, and Guitar Masters...
What a weekend!  We started off Friday at Max's Oyster Bar in Hartford.  Glenn's friend Scott is the chef there but unfortunately wasn't working when we stopped in for a quick bite before catching Roger Waters at the Hartford Civic Center (okay, XL Center, whatever).  So we didn't get to say hello but did have some good eats while we were there—sampling of oysters and tuna tacos, yes! On to see...
6 tags
He's baaack!
Glenn Roth's "Into the Unknown" tour concluded with a show at Sonnets Coffee House near Akron, Ohio and an early-morning (5:30 a.m.) departure to jump-start his return to Connecticut—and to me!  (And also because it's c-c-cold camping in October, so he was up at 5 a.m.).  So happy reunions and lots of good tales to tell.  Expect a "tour food" entry in the...
Homeward bound
Home…where my thought's escaping / Home where my music's playing/ Home where my love lies waiting / Silently for me… Glenn Roth is back on east coast time, which means he's getting closer to home! Yay!  It's been a long few weeks for me, with him away on tour, and I've missed him.  But the tour has gone great and I'm really happy for him. Glenn plays Sonnets Coffeehouse...
In the land of his idols...
Glenn Roth plays Borders in Omaha Nebraska tonight.  I'm convinced that Glenn thinks if he goes to Omaha enough times, he'll run into 311 (because he's big enough a fan to hope for a miracle given that Nick Hexum lives in NY or LA or on an island or something). You never know! Actually, Glenn did run into 311 on the streets of New Haven once, which is where Glenn lives, and they...
Fingerstyle guitarist Glenn Roth...
9 tags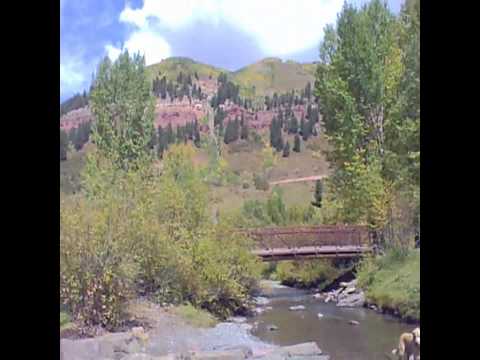 5 tags
Glenn Roth on the road...
And it doesn't seem to suck to be in Telluride, CO.  Glenn played the Bubble Lounge last night and got a good response.  Telluride is a friendly place, and some people he met while hiking with Stanley the dog came out to the show.  Check out the tour vlog above! Glenn plays a wedding high in the mountains today, then sets off for an R&R break, camping in Arches National Park in Utah. ...
Boulder Morning, a track from Glenn Roth's...
Climbing the heights
…literally, as in driving to Telluride. That's what Glenn gets to do today (with a possible stop to check out some hot springs in Glenwood, CO).  Meanwhile, I'm stuck in cubeville… Glenn plays the Bubble Lounge in Telluride on Friday. Glenn played for his niece's class yesterday in Boulder, CO.  Nine year olds are tough critics!  Or not: one little girl commented...
6 tags
Glenn Roth plays "Reincarnation," off...
9 tags
Winfield and onward
After surviving a tornado, Glenn competed in the Walnut Valley Festival's International Fingerstyle Guitar Competition in Winfield, Kansas on September 16th—a storm of another kind!  From a whirlwind of talent, three winners emerged: Akihiro Tanaka, Pete Huttlinger, and Adam Gardino.  We saw some amazing guitar playing and met a bunch of great people.  After dropping me off at the...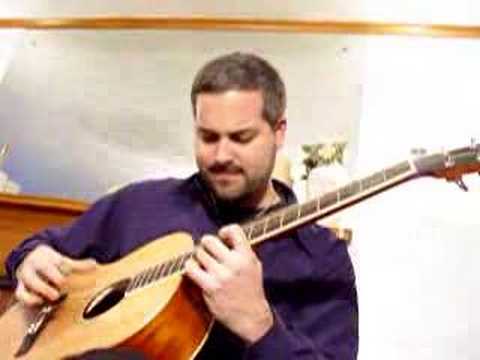 9 tags
Glenn Roth Plays Guitar...
…just one guitar, in his recordings.  I specify this because it's hard to imagine that one guy makes such a beautiful flurry of sound playing a single instrument—no overdubs, just plain, unvarnished, amazing acoustic guitar playing. (He can rip up some mean electric riffs too, for the record.) Glenn is an amazingly talented, innovative fingerstyle guitar player based in New Haven,...